Making Family Time a Priority With Game Night (or Day)
This post is sponsored by Spin Master.  All opinions are my own.
Hey you guys! I know it has been quite a long time and I have definitely not kept my word on keeping up with this little blog of mine. But….now that fall is here I swear that I am going to be on here a LOT more with some content that I hope you love! If there is anything you are wanting to hear about, please let me know and I will add it to my line-up.
Now then, the reason for my lengthy absence for the summer is pretty dang simple…life happened. We traveled more than a little, had some really hard times, and basically spent the last three months just trying to stay as sane as any other family that gets caught in the busy season. And if that all wasn't enough…Little Lady started Kindergarten last week (another post on that is on the way) and Little Man starts PreSchool next week!
With all this activity and change happening in our lives, one thing that I am constantly worried about is the time we spend together and making sure we are being intentional about that time.  How does such a busy family stay connected when everything around us seems to demand attention? One activity that I have noticed helps keep our attention on each other is games.
With younger kids who aren't reading or doing math yet, finding a game that will keep their attention for more than 5 minutes is a little tricky. Something that helps this is getting a game that features a character they LOVE. For Little Man (and Little Lady if we are being honest) that character is definitely Lightning McQueen! I don't know what it is about this little guy of mine and things that move, but he is obsessed.
Recently we have received the Cars 3 Piston Cup Showdown game from Spin Master and it couldn't be more perfect for us. It gives us something to do together and if I happen to be doing something that requires my attention to not be directly on them, they can play together without having any direction.  Plus….they actually get along while they play it. Mom for the win!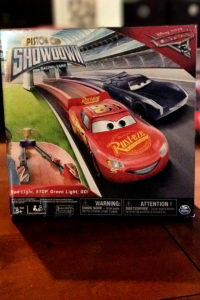 One thing that makes me happy about having kids that enjoy the Cars franchise, and Disney in general, is the values that they encompass in everything they put out. Watching Lightning go from a young star who was only concerned with himself to an older veteran who wants to see and teach someone else succeed is an amazing transformation. For me, playing games with my kids is a way to reinforce the lessons and values that are taught in these movies in a fun way. They are shown that you need to wait your turn, that someone will win and someone will lose, and that being a competitor takes determination and humility.  Having those things instilled in my children without me having to lecture them about it seems like a great idea to me and I'm happy to have the Cars 3 Piston Cup Showdown for game night to help me do it!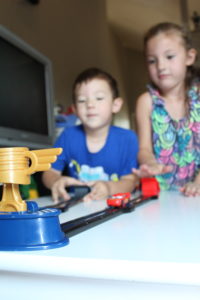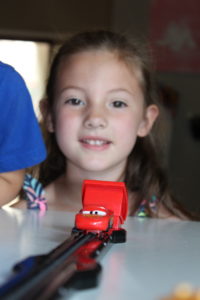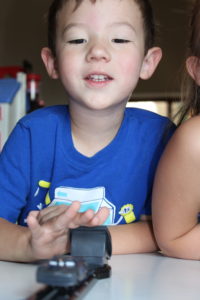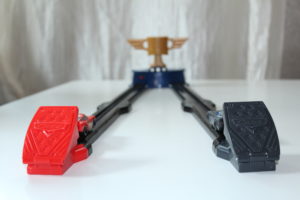 What are some ways that you have stayed connected to your kids? Has it changed through the years or has there been a constant that has worked throughout the changes that life brings? Which games do you have for game night? I would love to hear about it in the comments!
Hope you all have an amazing long weekend!